Chatto's Blog is a place for snippets of random information that I come across but they don't really fit the main categories of the web site.
Here are my last 3 blogs … comments are welcome!

The first snippet headed "Monaro" provides the first credible incite I have seen that alludes to why trout fishing in the lake has declined in the last 6 years. The second snippet headed "Pumped Hydro" adds to my concerns for the lake. Since the Snowy MKII upgrade was muted I have been expressing my concerns about redfin being introduced to our tro…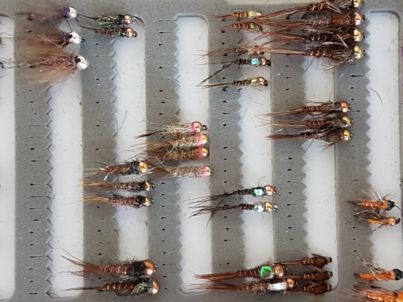 Topping up my bead head nymph fly box

My bead head fly box has around 25 different nymphs and I have it set up so that the 6 flies that I have the most faith in and consequently use most often are all together as shown in this photo. Clearly supplies of a couple of these are down a bit so over the next week or so I'll focus on tying the following from left to right in the photo shown….
This is a list of all my blogs in alphabetical order.